Used Pickup Trucks for Sale in York, PA

Do you have a big job coming up but are concerned you don't have the vehicle to adequately tackle it? At Thornton Automotive, upgrading your muscle doesn't have to be a budget-busting proposition! We have a huge fleet of used pickup trucks, all of which we've verified to be true thoroughbreds. Keep reading for more information on the many vehicles we offer and how you can command one at a price that's almost as exciting as your newfound power!
Certified, One-Owner, and Clearance Vehicles
We'll start things off by explaining the various places you can begin searching for the used truck of your dreams. Under the Pre-Owned Inventory tab at the top of our website, you'll notice a few different categories on the right-hand side. The first is the Clearance Zone, which is fairly self-explanatory — the vehicles found here are discounted to sell at a very competitive price! Next are our Certified Vehicles. These rides have been approved by their manufacturer after passing a thorough inspection and also come in under mileage and age limits. Finally, our One-Owner Vehicles have only been in the possession of a single previous driver, meaning they're more likely to be in better shape with a cleaner maintenance history.
Searching Our Inventory
By selecting any of the above entry points — or by choosing a particular make under the Pre-Owned Inventory dropdown menu — you'll end up on our inventory page. This is where you can begin using our filters to winnow the field and discover the vehicle that's meant to be yours! Start by choosing Truck under the Body Styles filter on the left, and you'll see our entire used truck selection. From here, narrow things down by aspects like price, mileage, engine, drivetrain, fuel economy, and paint color. You can even see which vehicles have the specific features you're looking for, such as fog lights, keyless entry, and satellite radio! Click through photos right from the results page, choose a few finalists, and head our way so we can introduce you in person.
Financing
If you thought finding your truck was convenient, wait until you see how easy it is to take it home with an affordable payment plan! The helpful staff in our Finance Department will handle all the heavy lifting, helping you decide how much money you want to put down in order to secure the monthly payment amount that works best for your budget. And when it comes to a loan, don't stress! We'll coordinate with our local lending partners and work to secure you terms that you'll be thrilled with. Start the process to Get Pre-Approved for financing right from home!
A wide-ranging selection of used pickup trucks for sale in York, PA, awaits you at Thornton Automotive. We have the quality vehicles and straightforward payment options that will give you peace of mind, so don't hesitate to visit us and see why we have so many satisfied customers!
York Sales Hours
717-840-0400
| | |
| --- | --- |
| Monday | 9:00 am - 7:00 pm |
| Tuesday | 9:00 am - 7:00 pm |
| Wednesday | 9:00 am - 7:00 pm |
| Thursday | 9:00 am - 7:00 pm |
| Friday | 9:00 am - 6:00 pm |
| Saturday | 9:00 am - 4:00 pm |
| Sunday | Closed |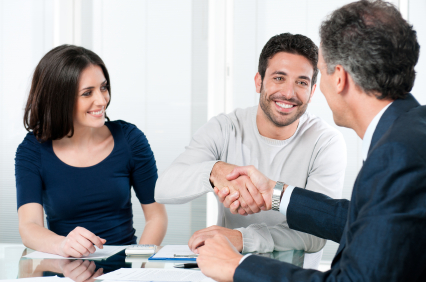 Testimonials
GOOGLE
8-1-2020
GOOGLE
7-31-2020
GOOGLE
7-30-2020
GOOGLE
7-30-2020
GOOGLE
7-18-2020
GOOGLE
7-17-2020
GOOGLE
7-17-2020
GOOGLE
7-17-2020
GOOGLE
7-9-2020
GOOGLE
7-8-2020
GOOGLE
7-7-2020
GOOGLE
7-3-2020
GOOGLE
7-2-2020
GOOGLE
7-2-2020
GOOGLE
7-2-2020
GOOGLE
7-2-2020
GOOGLE
6-29-2020
GOOGLE
6-29-2020
GOOGLE
6-22-2020
GOOGLE
6-19-2020
GOOGLE
6-18-2020
GOOGLE
6-16-2020
GOOGLE
6-16-2020
GOOGLE
6-11-2020
GOOGLE
6-11-2020
GOOGLE
6-11-2020
GOOGLE
5-28-2020
GOOGLE
5-26-2020
GOOGLE
5-23-2020
GOOGLE
5-15-2020
GOOGLE
5-14-2020
GOOGLE
5-12-2020
GOOGLE
4-30-2020
GOOGLE
4-30-2020
GOOGLE
4-30-2020
GOOGLE
4-29-2020
GOOGLE
4-27-2020
Read More