Used Car Dealer near York, PA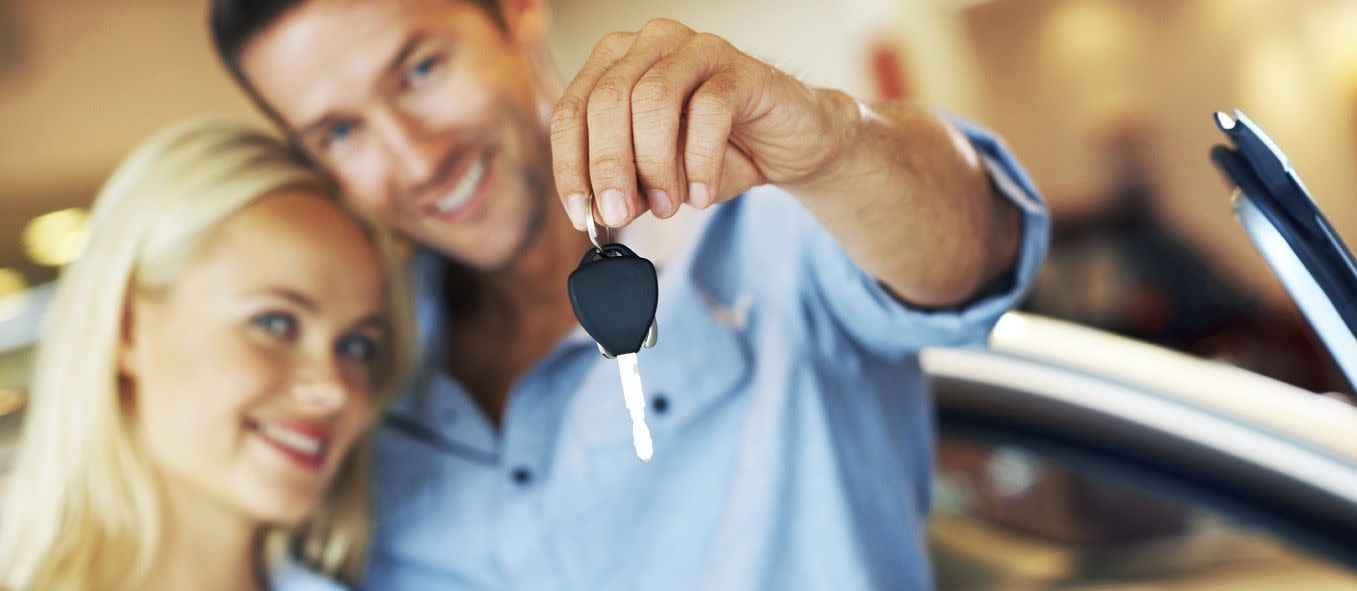 If you're tired of spending money on a vehicle that ends up breaking down on I-83 or won't start when you're heading to work in the morning, Thornton Automotive Group wants to help. With our family of dealerships in the York, Dover, Manchester, and Red Lion, you won't have to travel far to access a great selection of quality used vehicles!
Our Diverse Selection
When it comes to used cars, inventory options are a key factor. Why settle for a model or even a color that you aren't excited about when you could get exactly what you had in mind? Thanks to hundreds of pre-owned vehicles available from our dealerships you'll have access to a diverse selection and our dedicated customer service. We feature used sedans, pick-up trucks, SUVs, and minivans. As for models, you'll see all the popular brands represented including Nissan, Chevrolet, Toyota, Ram, Jeep, Ford, and many others.
Finance Options
For those whose main concern is price, we have you covered there as well! Since we are able to acquire a large number of used cars we can ensure that there is an option for every budget. You'll see that we have well-loved older models with a sticker price for those who really need to maximize their savings and like-new cars for drivers who want modern features without a high monthly payment. Our Finance Department works tirelessly to find a loan that each customer feels comfortable with, so get started today with our online application.
Love It or Leave It!
There are many places you can choose to purchase your next vehicle which why we go above and beyond with our unique Love It or Leave It policy. Each and every pre-owned vehicle we offer comes with a four day exchange option, allowing you to take it home and make sure it's a great fit. If it's not quite right, simply bring it back and we'll find you a replacement! Our goal is to offer complete transparency and confidence, so you get peace of mind. Learn more by filling out the Contact Us form below or giving one of our locations a call.
Thornton Automotive Group wants to be your top choice when it comes to a used car dealer near York, PA. Plan your visit by checking out customer reviews and our full list of dealerships!
Testimonials
GOOGLE
7-2-2020
GOOGLE
7-2-2020
GOOGLE
6-29-2020
GOOGLE
6-29-2020
GOOGLE
6-22-2020
GOOGLE
6-19-2020
GOOGLE
6-18-2020
GOOGLE
6-16-2020
GOOGLE
6-16-2020
GOOGLE
6-11-2020
GOOGLE
6-11-2020
GOOGLE
6-11-2020
GOOGLE
5-28-2020
GOOGLE
5-26-2020
GOOGLE
5-23-2020
GOOGLE
5-15-2020
GOOGLE
5-14-2020
GOOGLE
5-12-2020
GOOGLE
4-30-2020
GOOGLE
4-30-2020
GOOGLE
4-30-2020
GOOGLE
4-29-2020
GOOGLE
4-27-2020
GOOGLE
3-30-2020
GOOGLE
3-13-2020
GOOGLE
3-13-2020
GOOGLE
3-13-2020
GOOGLE
3-13-2020
GOOGLE
3-11-2020
GOOGLE
3-5-2020
GOOGLE
3-3-2020
GOOGLE
3-3-2020
GOOGLE
2-22-2020
GOOGLE
2-21-2020
GOOGLE
2-12-2020
GOOGLE
2-11-2020
GOOGLE
2-4-2020
Read More